DMI Successfully Completes Type 1 SOC 2 Examination
DUBUQUE, IA, Apr 20, 2022 – DMI, LLC, a digital transformation company providing reality capture and IoT hardware, software and services, is pleased to announce that it has successfully completed the Type 1 System and Organization Control (SOC) 2 examination, formally known as a Report on Controls at a Service Organization Relevant to Security, Availability, Processing Integrity, Confidentiality, or Privacy.  The examination for DMI's Precision Reality platform was performed by Schellman & Company, LLC (Schellman), an independent CPA firm.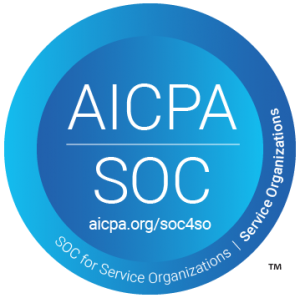 The purpose of this examination was to obtain a thorough review and objective evaluation of the effectiveness of controls that address operations and compliance.  The American Institute of Certified Public Accounts (AICPA) has established standards to provide the framework to examine controls and to help management understand the related risks pertaining to three SOC reporting options for service organizations.  SOC 2 reports are attestation reports on controls relevant to the security, availability, processing integrity, confidentiality, and/or privacy of the information processed for user entities.
DMI underwent a SOC 2 examination relevant to the Security category which pertains specifically to information and systems which are protected against unauthorized access, unauthorized disclosure of information, and damage to systems that could compromise the availability, integrity, confidentiality, and privacy of information or systems and affect the entity's ability to meet its objectives.
"Completing the SOC 2 examination only furthers DMI's ongoing commitment to the highest levels of data security and compliance," says DMI Co-Founder and CEO Nathan Greiner. "Serving global market-leading enterprises, it is imperative that our clients can feel confident that we're taking all the steps necessary to maintain the most secure digital twin platform to protect their data."
About DMI | Precision Reality
DMI, LLC is a global digital transformation company delivering pioneering solutions for industry leading organizations.  A three-time recipient of the Intel Software Innovator of the Year award, DMI continually works to transform the integration of cutting-edge interactive hardware and software through innovative design, development, and processes.  Harnessing the power of digital transformation, DMI has developed Precision Reality, a digital transformation platform connecting IoT hardware to innovative data and visualization solutions to deliver actionable insights in real time.  www.precisionreality.com
Inquiries
DMI, LLC – Jasmine Nobis-Olson, Creative Content Manager, jasmine@precisionreality.com
###